The Courageous Pastors Gathering
February 20-21, 2023 | Atlanta, GA
Join us for the annual Courageous Pastors Gathering, where you'll gain new confidence, catch fresh vision, and connect with other high-level ministry leaders from across the country. Whether you are a new church planter or have been leading for years, this two-day experience is designed to equip you to walk courageously into your best year of ministry yet and remind you that you don't have to do it alone.
Register Today
Chris Hodges
Church of the Highlands, ARC, GROW
Shawn Lovejoy
CourageToLead.com, Courageous Pastors
Danny Anderson
Emmanuel Church
Launching Your Next Campus
Mike Ash
Grace Family Church
What to Look For in Your Next Best Leader (5 Characteristics to Spot Amazing Talent)
Brandon Bilbo
Cross Church Houma
Structuring Sermons for Both the Sinner and the Saint
Adam Bishop
Vaughn Forest Baptist
How to Break Growth Barriers through Big Days and Retention
Jeremy, Corrie Isaacs
Generations Church
Your Marriage Matters (Discovering What God Can Do With Your "I Do")
Josh Lazar
Axle & Oak
Curating Spaces that Amplify Your Message (How Our Facilities Can Scream About Our Vision and Culture)
Kevin Lloyd
Lifepoint Church
How to Lead a Team Everyone Wants to Be On (Creating, Implementing & Reinforcing Staff Values)
Quovadis "Q" Marshall
Hope City Church
Unlocking Your Church's Growth Potential: Key Components that Create an Environment for Continual Growth
Matt Piland
Bethlehem Church
Thinking Practically About Reaching an Ever-Changing Culture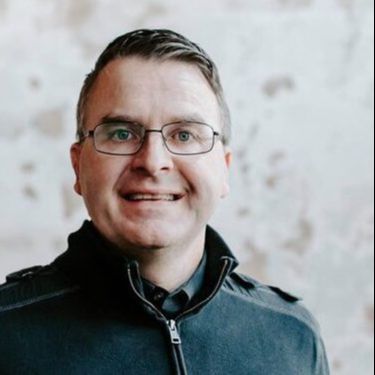 Joseph Sangl
Injoy Stewardship Solutions
Growing, Giving, and Raising Funds During Inflation and Recession
Mayo Sowell
LIIV Atlanta
The Secret Language to Leading and Engaging Millennials
Trent Stewart
Foothills Church
How to Grow Your Volunteer Ministry by 20%
Michael, Charla Turner
Turning Point Church
Leading Through Discontentment
JC Worley
Go Church
7 Proven Principles To Help You Breakthrough Rather Than Break Down
Micah McElveen
Vapor Ministries
Scaling DNA: Expanding Your Impact and Footprint Without Losing Your Identity
Martijn van Tilborgh
AVAIL
Unlock Your Message: Proven Secrets to Increase Your Influence, Impact and Income
Conference Schedule
February 20-21, 2023
*Times are in Eastern time zone and subject to change.
Monday, February 20
12:00PM - Check-In Begins
12:30PM - Doors Open
1:00PM - Session 1
2:30PM - Break
2:45PM - Workshops
3:45PM - Break
4:00PM - Workshops
5:00PM - End of Day
Tuesday, February 21
8:30AM - Doors Open
9:00AM - Session 2
10:30AM - Break
10:50AM - Session 3
12:00PM - Lunch Off-Site*
2:00PM - Workshops
3:15PM - Session 4
4:15PM - End of Conference
*Enjoy lunch off-site with your team during Tuesday's 12:00PM break. Check out the interactive map below to see what's nearby.
Where is the event located?
What is the best way to get there?
Who is The Gathering for?
What will you be teaching?