The Courageous Coaching Pathway provides the plan to grow personally & professionally.
A coach provides a unique perspective, helping you push forward + further + faster
Book your (free) strategy session, work with a courageous coach, implement the Gears of Growth Framework, and generate-- or accelerate-- momentum and progress.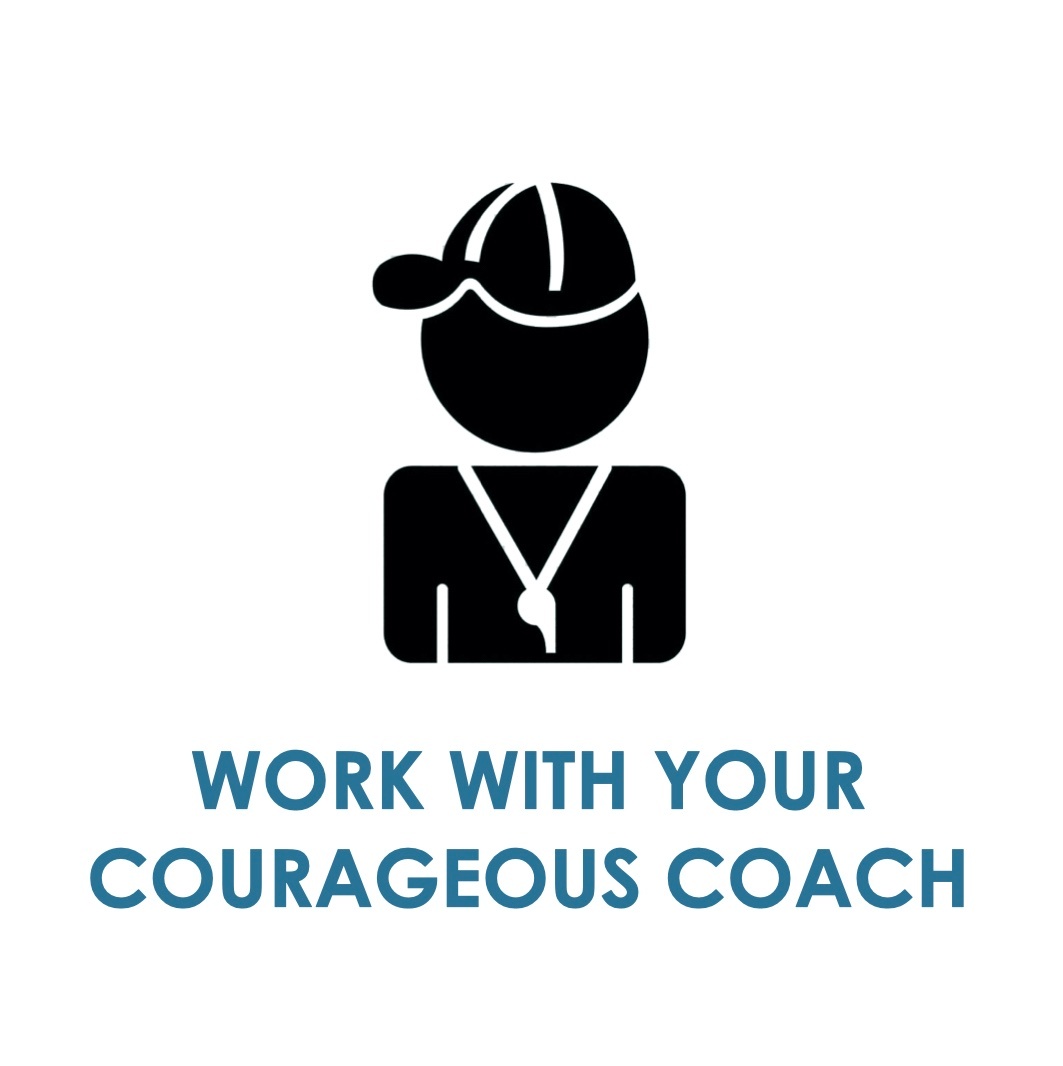 Work with a group, or benefit from the focused time + attention of a 1:1 coach.
Choose the path that works best for you.
Your Options:
Option #1: Learn along with other pastors.
The Coaching Mastermind Group provides you with a "band of brothers" at a more affordable price point than 1:1 Coaching.
You'll work with a group of up to 7 other Leaders and a Courageous Coach, enabling others to learn from you, learn with you, and focus on your unique challenges at the same time.
You'll receive:
Monthly Coaching Calls with your group
Access to our Catapult Church Growth© content
Monthly Courageous Community Live and On- Demand coaching with Founder & CEO Shawn Lovejoy
25+ downloadable forms and resources you can use in your church / ministry
Option 2: Elite 1:1 Coaching For You & Your Team.
This highly customized experience could revolutionize your leadership and your church.
Our 1:1 coaching relationship provides mentoring, coaching, content, and even on-site visits to you and your team.
Work 1:1 with someone with hands-on experience to help you get farther, faster.
You'll receive:
Access to everything above
The Ministry Gears of Growth© and Personal Gears of Growth© Assessments and customized attack strategy
A personal Leadership Coach on retainer-- with daily access, as often as you need
Site visits to meet with you and your team
Our highest level of coaching and results for you & your team